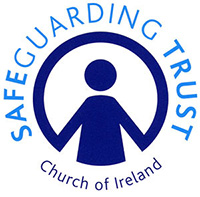 Safeguarding
In the parishes of Swords, Clonmethan, & Kilsallaghan, and Donabate & Lusk, the ministry team, select vestries, and parishioners are committed to upholding good practice in the parish ministry with children and young people.
Should you have a concern, suspicion or allegation regarding child welfare in the area of ministry to children in this parish, please report directly to an appropriate person* and contact a member of the parish panel, listed below, who may also report directly to an appropriate person if the matter is within the panel's remit.
* Please note that an 'appropriate person' means an appropriate person as defined in the Protection for Persons Reporting Child Abuse Act 1998 - a designated officer of a health board (normally, the duty social worker) or a member of the Garda Siochana. The duty social worker or the child care manager in the community care area of the local health board are designated officers.
Your concerns will be honoured with complete confidentiality as per Church of Ireland Guidelines.
The members of the parish panel are:
| | |
| --- | --- |
| Reverend Neal Phair | |
| Mrs Hilary Somers | 01 843 3332 |
| Mr Kieran O'Connor | 085 738 3272 |
The Duty Social Worker or Child Care Manager may be contacted at the local community care offices of the health board. Address: Social Work Department, Coolock Health Centre, Cromcastle Road, Coolock, Dublin 5. Telephone: 01 816 4200. In an emergency, call 999.
To find out more, visit the Church of Ireland's Safeguarding website.