Saint Columba's Church in Swords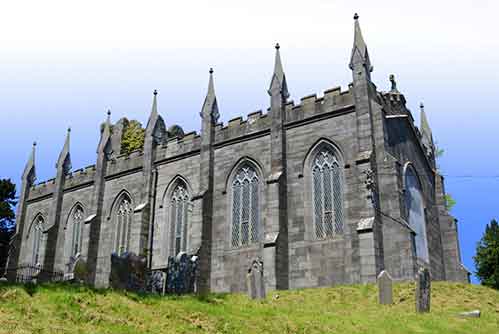 Saint Columba's Church in Swords is a Georgian building, on which construction began in 1811. It stands on a site that dates back more than a thousand years to the monastery founded here by Saint Columba circa 550 AD.
The complex around the church includes a Victorian Sexton's Lodge built in 1870, the square bell tower built circa 1400, and the round tower, which is the oldest, being believed to be around 1,200 years old.
Saint Columba's had to close for a time recently for repairs following a plaster fall. Read more about the history of the site and the campaign to restore the church at Help Us Make History.
View the newsletter or get in touch for service times.